50 radio stations across the USA took part in the first ever college radio VINYLTHON, on Saturday, April 16.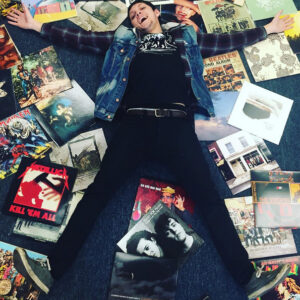 During the day long event, students, community volunteers, staff and faculty played music from vinyl records only. Four stations decided to do an entire 24 hours of vinyl-only music:
KMNR 89.7 FM – Missouri University of Science and Technology
Radio BUX – Bucks County Community College
WUSB – Stony Brook University
WVTC Tech Radio – Vermont Technical College
To see a list of all the participating stations, please click here.
A 5-minute highlight reel has been produced that captures just some of what was happening across the country:
Founder of College Radio Day, Rob Quicke, said that the event was "exactly as we hoped it would be – filled with fun, passion and great music!"
Quicke also added, "the idea of this Vinylthon in conjunction with Record Store Day made complete sense because college radio is still probably the only remaining broadcast medium that regularly plays music on vinyl. We are very happy with the response that the event received from both the broadcasters and the listeners. Vinythlon 2017 will definitely be happening!" The event also saw support from Record Store Day who posted to their followers on Facebook "Know what we're listening to as we go between record stores on Saturday."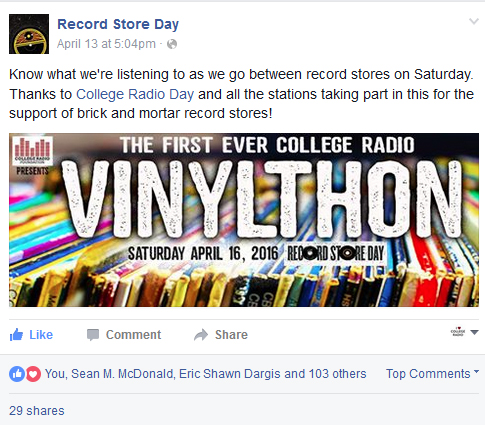 The College Radio Foundation now turns its attention to the annual College Radio Day event, coming on November 4, 2015.