The College Radio Foundation (CRF) is a registered non-profit charity formed in New Jersey awarded 501(c)(3) status from the IRS. The foundation works to promote and support non-commercial college radio stations and the students involved with them, across the United States.
The CRF has three primary programs: College Radio Day (an annual awareness event to promote college radio), the College Radio Fund (to provide scholarships to students and buy equipment for college stations), and College Radio Day Records (to raise money for the College Radio Fund). All three initiatives have the CRF as their parent and administrator.
The College Radio Foundation is governed by a small Board of Directors comprised entirely of passionate believers in college radio. With this small team we manage to partner with hundreds of college radio stations across the country. We keep our staff small deliberately. We are very efficient. We can make decisions quickly and operate with minimal overhead, which means more money goes to the College Radio Fund and directly helping college radio stations and their student participants.
The College Radio Foundation, Inc Board
Biographies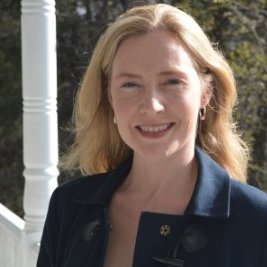 Lori Quicke is the Operations Director of the College Radio Foundation. With an Oxbridge Honors degree from William Jewell College in Missouri, Quicke studied for a year at Oxford University in England as a visiting scholar. Her work in the publishing field has seen her work on three continents, and managing teams of editors on projects ranging from academic journals and articles to fully-fledged books. Quicke's work at Alden Multimedia in Northampton, England, as Senior Editor led to a Managing Editor assignment at TNQ in Chennai, India. Quicke has worked at multiple non-profit organizations, including as a Managing Editor at a publishing house in Chicago and as Director of the non-profit Croydon Refugee Center in south London. Quicke is certified in Non-Profit Management from William Paterson University, in New Jersey.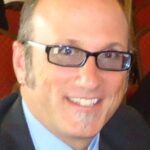 Dr. Timothy E. Craig currently serves as an Associate Professor of Communication at Warner University in Lake Wales, Florida, where he also serves as Program Coordinator for the Social and Behavioral Sciences program and oversees all student media. Craig is committed to the cause of college radio for a variety of reasons, but specifically because it's never boring, always tries new things, and offers the possibility of professionalism and personality. These are the qualities that make memorable student leaders who are capable of handling real-world deadlines with passion and grace. Craig developed these qualities first by beginning his career as a working journalist in North Carolina, refining them while working in media relations for a non-profit institution, and now shares them in his classroom in Florida, where he sees first-hand the promise and possibilities of the next generation of professionals.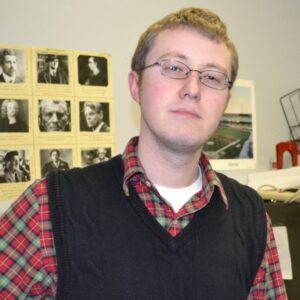 Peter Kreten (MA) is a native to the south side of Chicago and has worked in college radio for over a decade. Beginning his college radio career in 2002, Kreten held the titles of Production Director and Program Director at WXAV 88.3FM. In the summer of 2007, he became station General Manager of WXAV 88.3FM and Director of Student Media at Saint Xavier University. Under Kreten's leadership WXAV was named by Paste Magazine as one of the best college radio stations in the United States, and the WXAV student staff has won numerous Student Silver Dome Awards from the Illinois Broadcasting Association (IBA) for broadcasting excellence. Kreten has been interviewed and featured in The Washington Post, Radio World, RadioInfo.com and has also been published in the Journal of Broadcasting & Electronic Media. Kreten also teaches radio classes at Saint Xavier University as an Adjunct Professor.
Updated 8/21/16