Our teams work hard to organize and promote College Radio Day, to ensure it's a huge success and promotes college radio around the world!
The CRD USA Team Page is here.
WCRD INTERNATIONAL TEAM: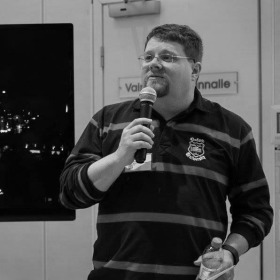 Rob Quicke – FOUNDER, COLLEGE RADIO DAY
(Professor & Faculty Advisor of WPSC FM, William Paterson University, NJ, USA)
Strategist, organizer, college radio activist.
Rob also helps plan events such as our Alternatives conference.
Contact: [email protected]

Lori Quicke – OPERATIONS DIRECTOR – COLLEGE RADIO FOUNDATION
The Foundation oversees both College Radio Day and Vinylthon.
Contact: [email protected]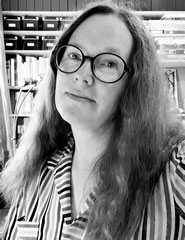 Eva Gustavfsson – 2021 PRESIDENT, WORLD COLLEGE RADIO DAY
(Station Chief, K103 Göteborgs Studentradio, SWEDEN)
Eva coordinates the whole global event, and also helps run the legendary 24-hour Global Marathon that spans the world on World College Radio Day

Rossella Biagi – COMMUNICATIONS MANAGER
(ADISU – Agency for the Right to University Studies in Umbria, ITALY)
Rossella takes care of communications and CRD info, among other things.

Ari Hautaniemi – FORMER PRESIDENT, WORLD COLLEGE RADIO DAY
(Lahti University of Applied Sciences, FINLAND)
Ari's in charge of the global network and takes care of general development of the WCRD operations.
Eva Lus – SPANISH NETWORK OUTREACH
(Radio Universidad de Navarra, SPAIN)
Eva Lus is coordinator of "Radio Universidad de Navarra" and member of the board of ARU, the Spanish Association of College Radio.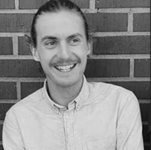 Eden Maclachlan – OUTREACH & CONTENT
(K103 Göteborg Student Radio, SWEDEN)
Masters student in Environmental Sciences at Göteborg University & Board member of K103 Göteborg Student Radio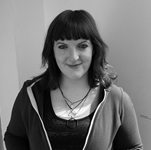 Paula Healy – IRISH NETWORK OUTREACH
(Flirt FM 101.3, IRELAND)
Paula is Station Manager with Flirt FM 101.3, Galway's Community of Interest station. She also works with The Irish Student Radio Network, NUI Galway's Youth Academy, and freelances as Studio Engineer,
Audio Editor and Graphic Designer. She is secretary of Craol: Community Radio Ireland, and a board member of Tulca Festival of Visual Art.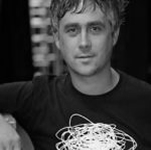 Ray Burke – IRISH NETWORK OUTREACH
(Wired FM, IRELAND)
Ray is Station Manager with Wired FM, a college radio station in Limerick, Ireland. The station is a partnership between Mary Immaculate College and Limerick Institute of Technology/Limerick School of Art and Design. He presents a a weekly music show on the station, occasionally runs gigs, and writes about music for various publications.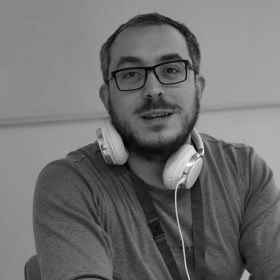 Victor Forlidas – TECHNICAL OPERATIONS DIRECTOR
(Formerly UPFM, University of Patras , GREECE)
Victor takes care of all things technical. He also has a great taste in music!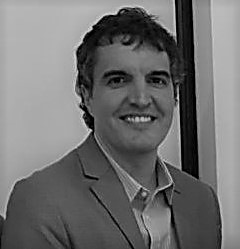 Ezequiel Mateo Martinich – INSTITUTIONAL RELATIONS FOR WCRD
(Secretary of Institutional Relations at Universidad Abierta Interamericana (UAI) in Argentina and Conexión Abierta the on line radio of UAI)
¨Conexión Abierta, the online radio of our University, was born on September 21, 2008, an special day in our country because anually this day we celebrate the beginning of the spring and the Student Day, so freedom and education are on the roots of our radio, contributing to our main objective that is to communicate the values​​of our institution pondering cultural, educational and social issues. World Colleage Radio Day brought to us the possibility to be exponentially global, for this reason we contribute with the IESALC-UNESCO recognition of the event for the first time on the history of WCRD, contribution that we are very proud to share with all our colleagues around the world.¨