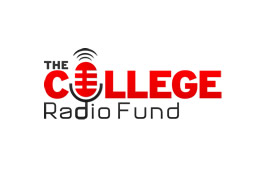 The application window for College Radio Foundation Grants usually opens after College Radio Day in October. Please check back then to apply!
The College Radio Foundation (CRF) celebrates and recognizes all forms of student radio (online, cable, carrier current, FM, and AM) as equals. The CRF's mission is to support the activities and continuing operations of all college radio stations in North America. As a registered 501(c)(3) public charity, the CRF raises funds through sponsorship of events such as College Radio Day. This money is then put directly back into the hands of college radio stations in the form of grants, known as The College Radio Grant Program.
The College Radio Grant Program provides deserving college radio stations in need of financial assistance with financial grants. These grants can be used by stations to maintain their functionality as college radio stations through equipment purchases and repairs, covering the cost of licensing, or through continuing education at college radio related conferences. A grant can also be used to help a station with their own promotional events and activities.
Station Grant Award Procedure
Every application submitted for consideration of a station grant will be looked at by the Grants Committee, a sub-committee of the College Radio Foundation Board of Trustees, without the station being identified during the process. Only the Executive Director of the College Radio Foundation will know the identity of each applicant during consideration, and it will not be revealed to the members of the Committee until after the final decisions have been made. The Executive Director does not participate in the deliberation process, and does not cast a vote in the selection of the recipients. This blind-voting method ensures that, regardless of university or other student media organizational affiliation, the recipients are selected entirely on the basis of their need and/or merit. The only other criteria for consideration is that your station is registered to participate in College Radio Day / World College Radio Day.
Only one (1) application per station will be accepted.