The College Radio Foundation

An IRS recognized 501(c)3 tax-exempt public charity in the United States
Mailing Address:
The College Radio Foundation
P.O. Box 107
Hewitt, NJ 07421
Telephone:
1-800 464 0950.
Office hours are Mon – Fri 10:00 a.m. – 2:00 p.m. EST.
You can leave a message outside of office hours and we'll get back to you quickly.
For inquiries regarding the College Radio Foundation, please contact Lori Quicke, the Executive Director.
Contact Email: [email protected]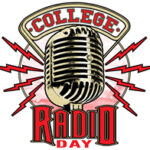 For all College Radio Day media inquiries, please contact:
Rob Quicke, Founder ([email protected])
Thanks for your interest, we will ensure a quick response to your inquiry!