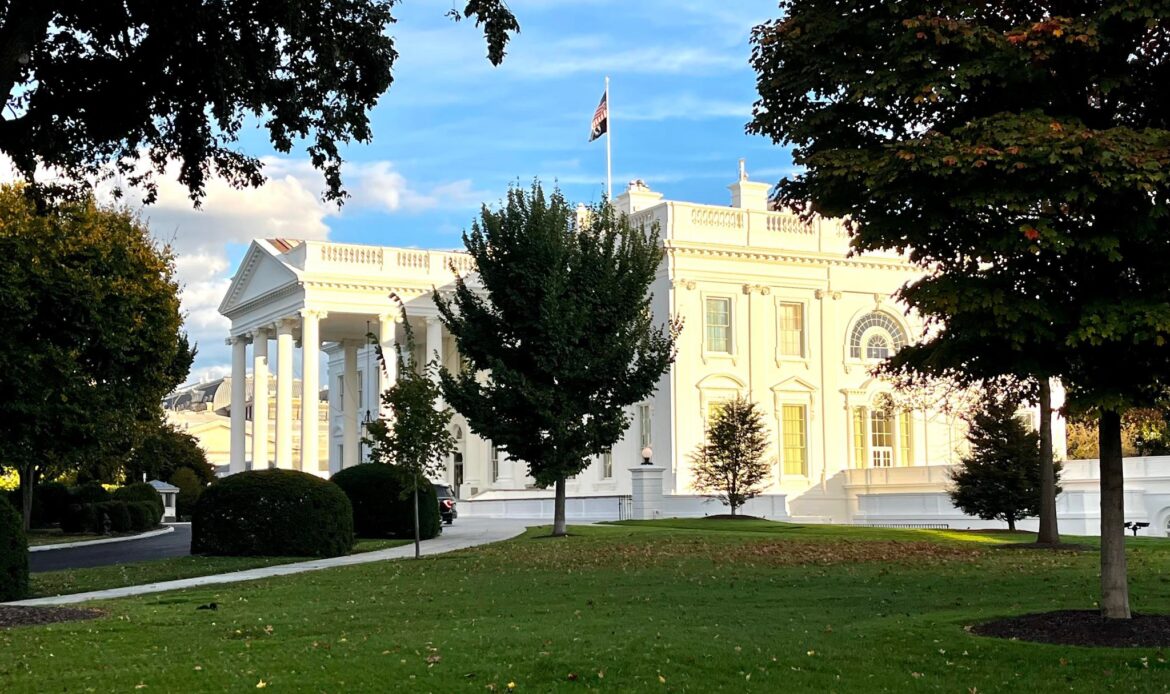 "Your voices are so important … With the gift and the skill you have, as journalists, the importance of your ability to speak about fact and truth, and to combat misinformation and disinformation, becomes so critical, not only to clear up the record, whatever that might be, but to help settle us, to help us focus on what is productive. And that, after all, is one of the founding principles of our nation, that we would have a free and open press." – Vice President Kamala Harris, October 19, 2022
In recognition of World College Radio Day 2022, and on behalf of the College Radio Foundation, a group of students, staff, and faculty (19 in total) representing the medium of college radio from across the United States, visited the White House yesterday.

The visit was to meet with White House officials and interview them on issues that are of importance to the students. The students did all the interviewing and were able to meet with the following officials in the Eisenhower Executive Office Building:

Kamala Harris, Vice President of the United States – to discuss leadership, democracy, and the importance of journalism

Karine Jean-Pierre, Assistant to the President and White House Press Secretary – to discuss the news of the day and her role working with the media

Jennifer Molina, Senior Director of Coalitions Media at The White House – who welcomed and organized the student visit

Nick Conger, Senior adviser – to discuss climate change and energy policies

Bharat Ramamurti, Deputy Director for the National Economic Council – to discuss student loans, student debt, and college affordability

Sheila Nix, Chief of Staff, Department of Education – to discuss post-high school education, college affordability, and student loans

A highlight was the unexpected arrival of Vice President Harris, who spent over twenty minutes with the group, answering questions after making an inspirational speech to the students. This was a remarkable opportunity for the students to discuss issues such as student debt relief and college affordability with the Vice President.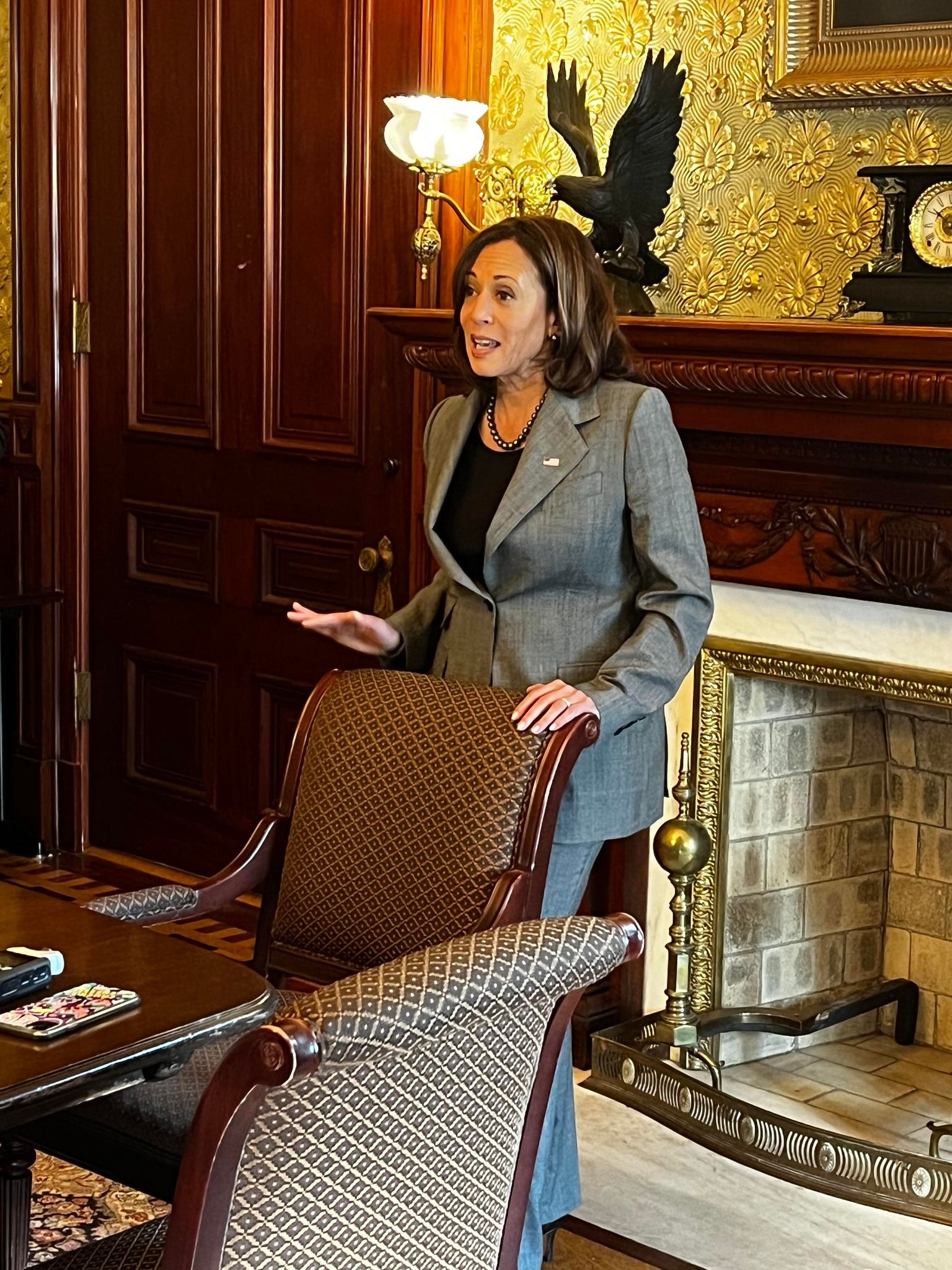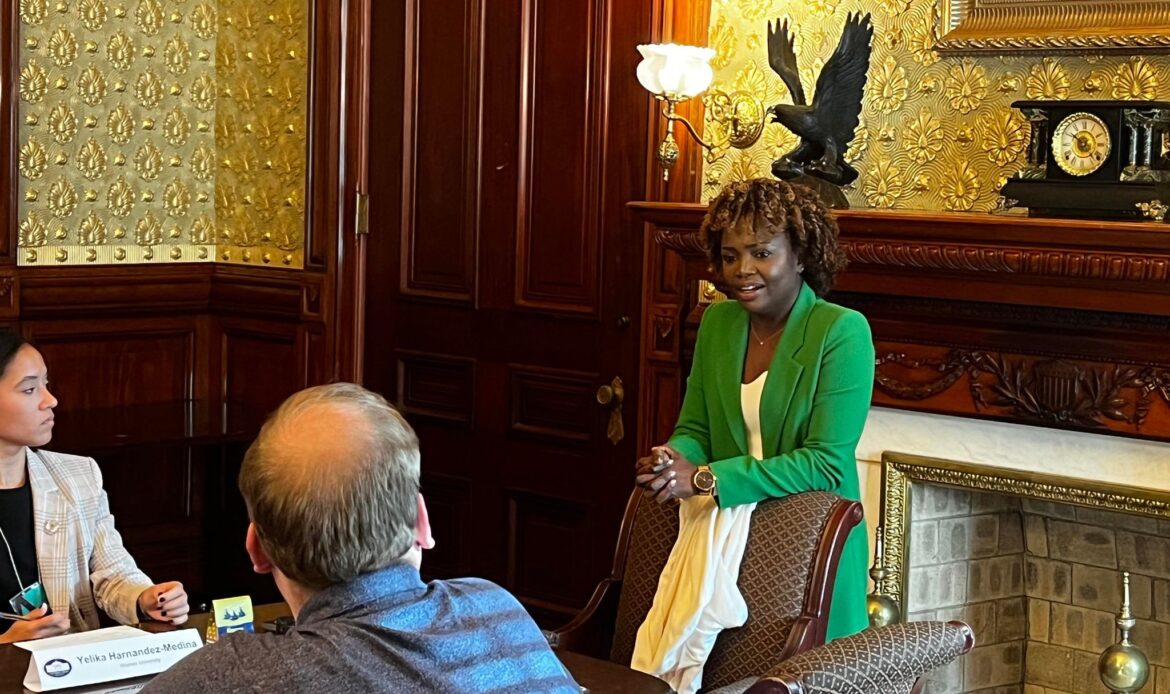 After these interviews, the group was given a quick tour of the West Wing, and in particular the Press Briefing Room, after which the group departed.
William Paterson University student Nicholas Wilkerson, representing WPSC Brave New Radio, said, "Yesterday's experience was something I will never forget. Being able to speak to our leaders about issues that affect us, is something that is immensely important to change society for the better." Also in the group, Shawn Isaacs, General Manager of The WOLF Radio at the University of West Georgia, "Honored is not enough to describe the experience of an invitation to bring two students to the White House. The experience was unimaginable and will always be a highlight in the history of WOLF Radio."

This visit to the White House followed a letter that the College Radio Foundation received from President Biden on October 7, that said, "the dedication and hard work of college radio truly make our world more informed, interesting, and creative." Biden concluded the letter by saying, "As you celebrate the 12th anniversary of World College Radio Day, I hope that you continue pushing the boundaries of radio programming, sharing your passions and interests, and speaking up for the causes you believe in."