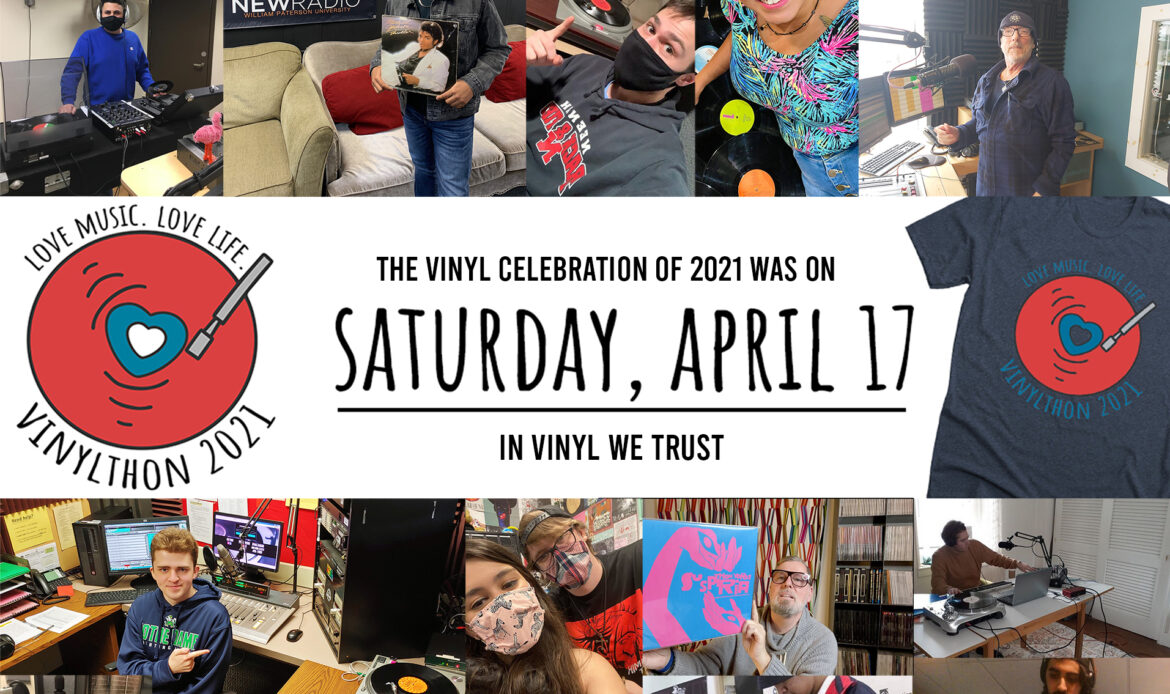 We want to thank all participating stations for making Vinylthon 2021 a brilliant success! Around the world, on 115 stations in 13 countries, you found a way to make it happen!
Some important final news updates:

Any participating radio station can now claim their 2021 Golden Slipmat Award (x2 slipmats). This award is FREE for any radio station that participates in Vinylthon 2021*. Normally this award is given for those stations that broadcast vinyl for 24 hours on the day. However, as many stations are still operating in difficult conditions due to COVID-19, we are again giving this award to all stations that participated in Vinylthon 2021 (and played at least 1 hour of vinyl on the day). We also send you two of them, as many stations have two turntables. Thanks to Glowtronics for kindly sponsoring this award.   When you order, please make sure you choose either the USA or WORLD option for shipping.

We are also offering an exclusive Slipmat & Vinylthon Zine Bundle for a 50% discount off the Zine! All participating stations will be listed in this commemorative zine that celebrates the Vinylthon 21 event, and will be a special collectible of the event.

YOU CAN ORDER HERE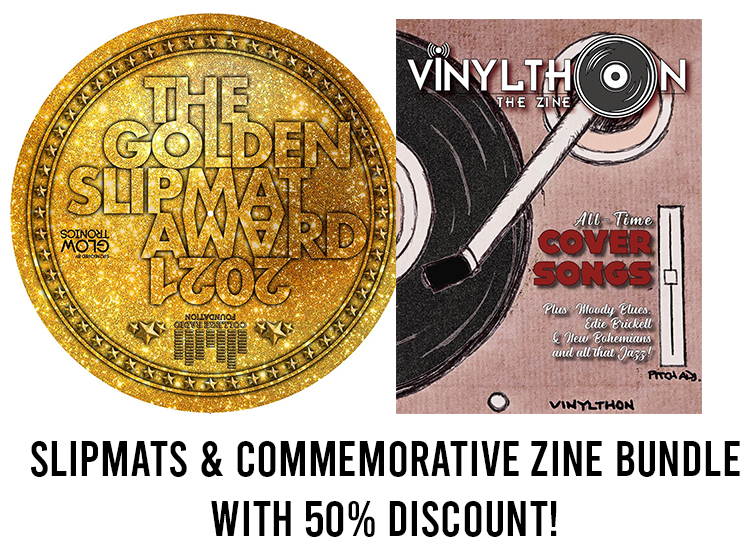 We want to thank all stations who took part. It was a challenging year for sure, but it was a very rewarding experience for both broadcasters and listeners.

We plan to make next year even better, and are developing plans already about how we can take this to the next level of awesome.

Take care and CHEERS!

Rob Quicke
[email protected]

*Although the award is free, we do ask for a shipping fee to cover the cost of sending you the slipmats.