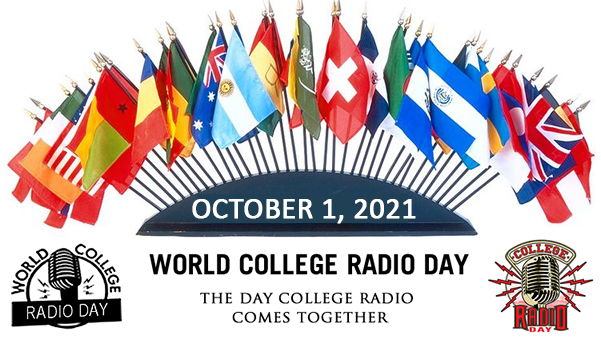 We are delighted to announce that registration for World College Radio Day 2021 is now open for all college / university radio stations around the world.

This year we will celebrate on Friday, October 1st. This will be the 11th annual College Radio Day event.

You can register your radio station (for FREE) here: https://www.emailmeform.com/builder/form/PdhE5veotaT5Ob0
We look forward to this year's event being the best one yet!