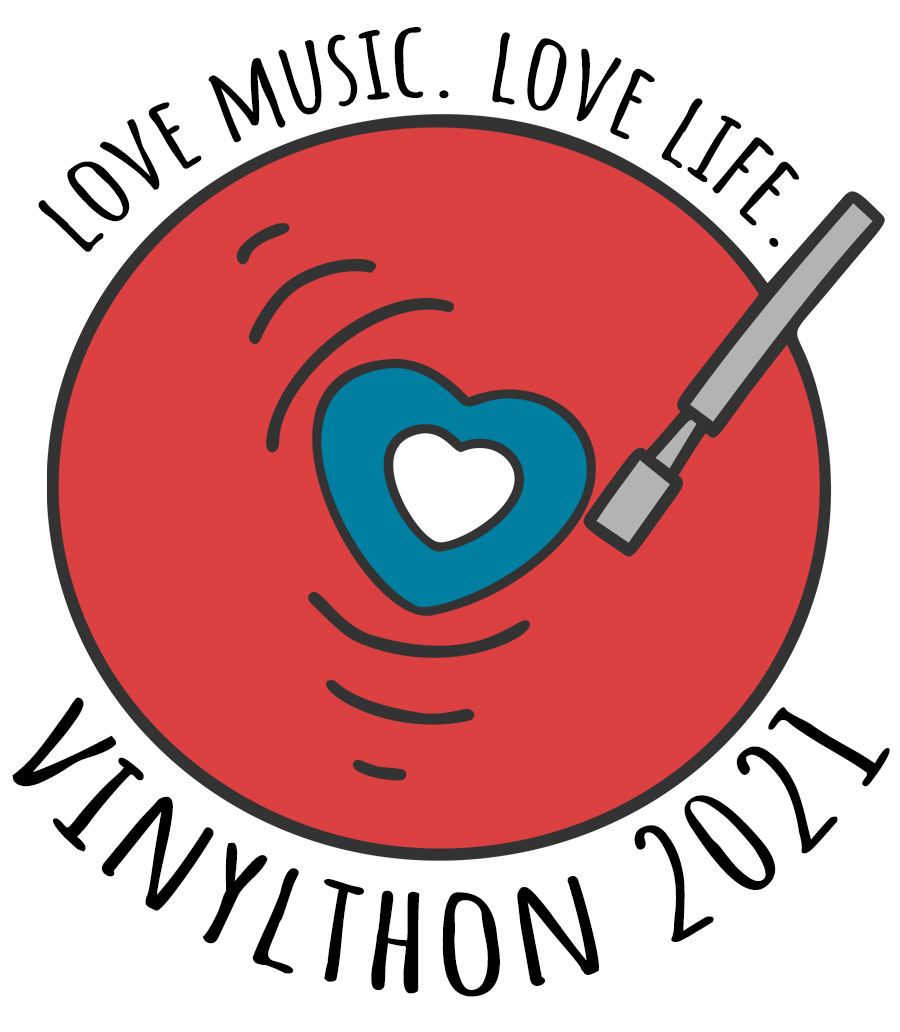 We are delighted to announce Vinylthon 2021 is coming on Saturday, April 17.
Despite the incredible disruption caused by the COVID-19 coronavirus, we are still organizing Vinylthon 2021. We want it to be as safe as possible for stations and DJs to participate. For those stations that are able, we invite you to join us on April 17th to celebrate the magic of vinyl records and the power of radio.
We plan to again provide great audio content that you can play on your radio station, as well as imaging that you can use to promote the event on your station.
For all non-commercial radio stations, registration is FREE, and only takes a few minutes to do:
 You can now also order our 2021
Vinylthon T-shirt
as well! Wear your support of Vinylthon and your love of records!
This year will be our 6th Vinylthon event. As with all previous years, we will be offering THE GOLDEN SLIPMAT AWARD to any radio station that participates in the event. You just have to commit to playing at least one-hour of vinyl-only programming on Saturday, April 17.
We are also hard at work on producing Vinylthon Zine #3 which will contain unique articles, fantastic artwork and exclusive interviews! There's some good stuff coming!
That's all for now. Stay tuned for updates! We hope you'll join us.