College radio friends,
World College Radio Day starts in just a few hours!
Almost 600 college radio stations in 38 countries on 6 continents have registered! WOW! This is going to be great!
The legendary 24-hour Global Marathon will start later today at 00:00 CEST time, and is being hosted by the Italian station Radiophonica in Perugia! Thanks to Live365 for sponsoring it!
CLICK HERE TO LISTEN or click on the schedule to go directly to the Global Marathon page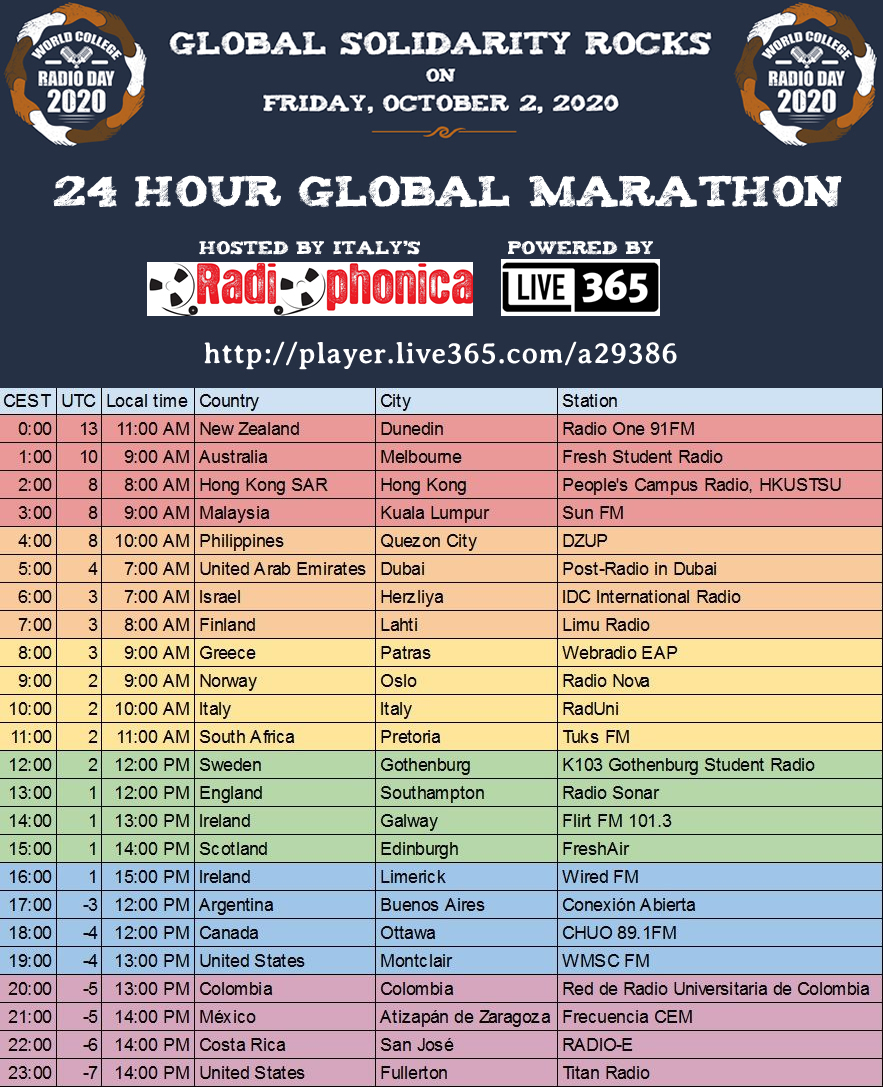 Our 1-hr radio special is ready to download (as well as our first 1-hr SPANISH program) as well as sweepers and promos for the big day.
ON-AIR RADIO CONTENT IS ONLINE HERE
Please be sure to tag us using @collegeradioday, @worldcollegeradioday and use the hashtags #WCRD2020, #collegeradioday, #globalsolidarityrocks #worldcollegeradioday to have your content shared.
We are so absolutely impressed by students' and staff's sheer determination to continue to broadcast and serve their community every day while abiding by their campus and local safety guidelines! Furthermore, we are excited to unite and celebrate with each one of you on this day the important work of college radio stations. 
If you have not yet registered, you can still register for *FREE* by clicking here.
This is our 10th World College Radio Day. Have a GREAT day celebrating at your station!
Long live college radio!