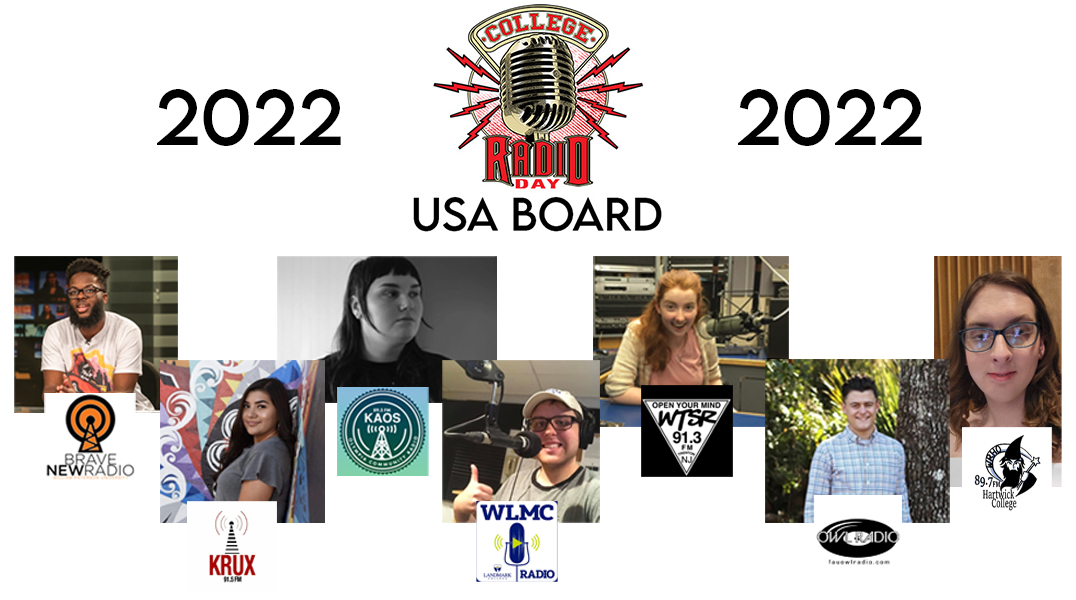 After a national search, we are delighted to announce this year's 2022 CRD USA Board!
Featuring student leaders from college radio stations across the country, we are proud to announce our team for this year's event! You can get to know our new board here.
Congratulations to:
Nancy Bowne, 91.3 WTSR FM, The College of New Jersey
Luke Campese, Owl Radio, Florida Atlantic University
Daquiri Dalton Torres, KRUX 91.5 FM, New Mexico State University
Olive Keiholtz, KAOS Olympia 89.3, The Evergreen State College
Daniel Molster, WLMC Landmark College Radio, Landmark College 
Claire Richardson, WRHO, Hartwick College
Nick Wilkerson, Brave New Radio, William Paterson University
The team is now busy preparing for College Radio Day 2022!