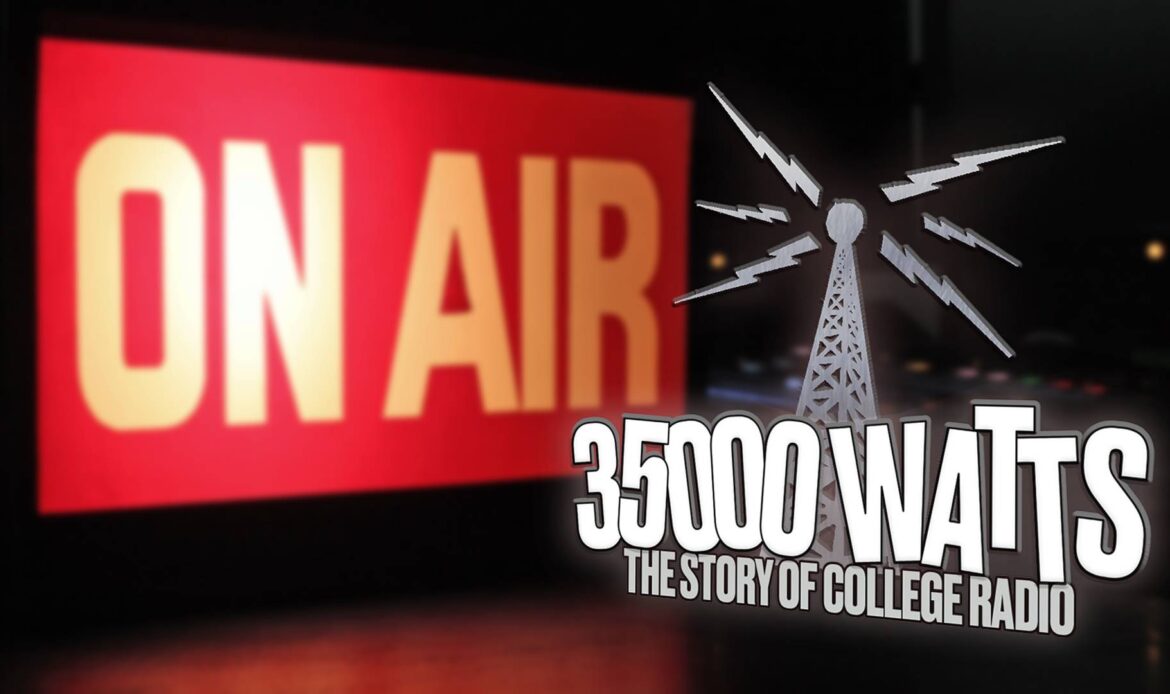 We are proud to partner and support the upcoming film documentary: 35,000 Watts: The Story of College Radio that is currently in production. It's a doc that will explore the rich history and role that college radio has and continues to play! If you are like us, college radio is the soundtrack of your life. While each of our stories is unique, those of us who have worked in college radio have shared a collective experience that's shaped who we are, defined our career paths and helped us find our voice.
We invite you to support this important doc by please donating what you can!
The team behind the documentary have launched a crowdfunding campaign on Kickstarter that will run until June 9 with the goal of raising $50,000 for the documentary. This team includes director and former station manager at Texas Tech's KTXT, Michael Millard, alongside producers Maggie Contreras (Gilbert, Jonathan Scott's Power Trip) and John Bernstein (former Walt Disney Studios producer and WIDB-FM DJ/Production Director).
Even if you can't donate, you can still support this project by telling your family and friends about it, as well as sharing it with other college radio alumni and listeners. We need the college radio community to do what they do best: supporting independent artists!
So please donate what you can, so the important story of college radio can be told! More updates soon!