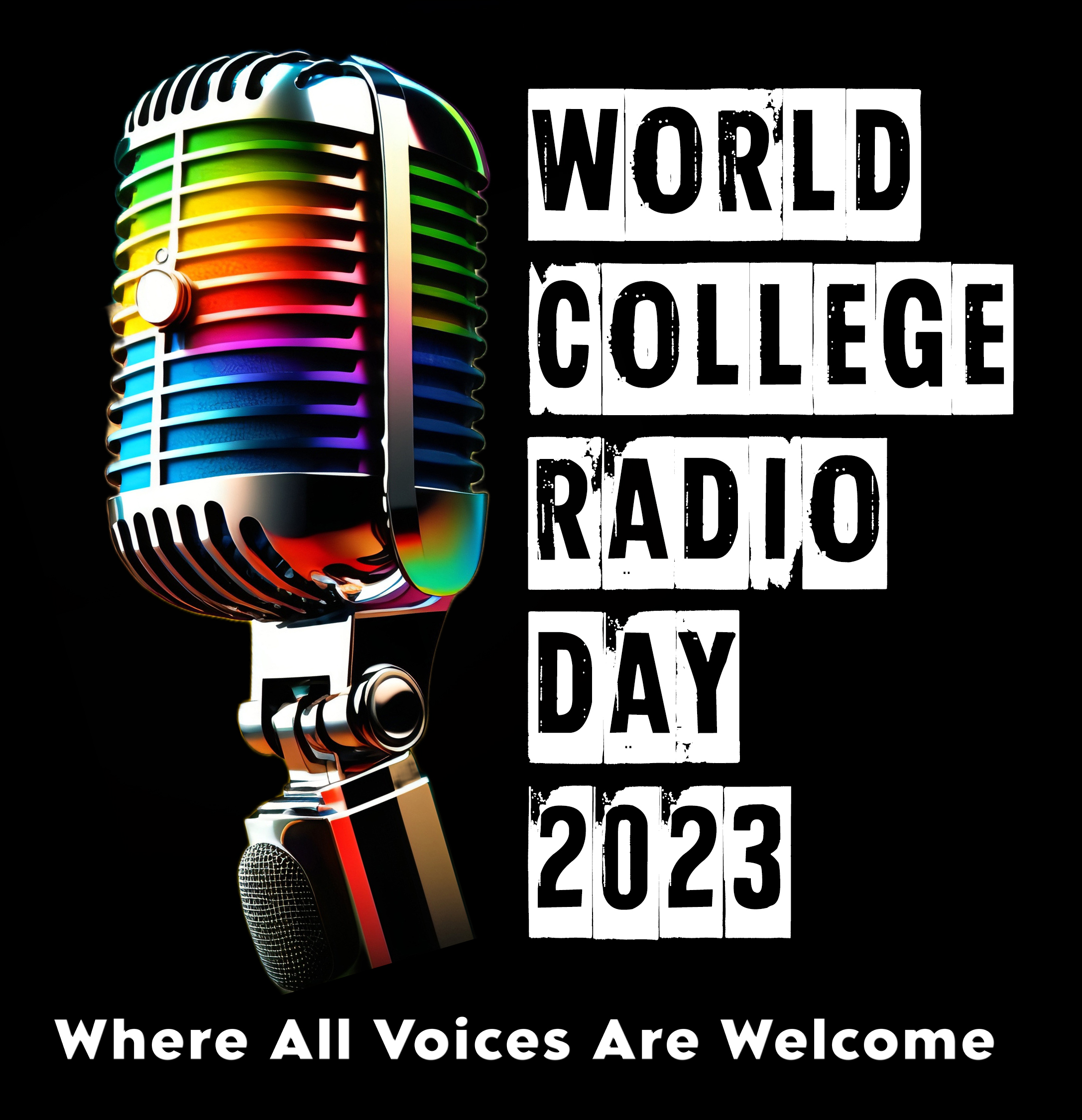 HEWITT, N.J., July 17, 2023 – World College Radio Day will be celebrated worldwide on Friday, October 6, 2023. This year's theme is: "Where All Voices Are Welcome." All college radio stations worldwide are invited to register for the event for free.

"Now, more than ever, we need to remind everyone that college radio is a place for all voices, where every person is respected and encouraged to speak up and join the conversation," says founder Dr. Rob Quicke, who is also director of the W. Page Pitt School of Journalism & Mass Communications at Marshall University in West Virginia. "This year's theme resonates deeply with our students and listeners, and I'm excited to hear the special content that the students will produce for this year's event," adds Quicke.
"College radio is really a place where all voices matter. No matter who you are, what you identify as, or what you do with your life. You'll always have a place in college radio," says College Radio Day Board member Amelia Turnbull, a student at 91.1 The Globe, WGCS at Goshen College, Indiana. Turnbull and 11 other students make up the national College Radio Day Board that helps organize the annual event. "I'm forever grateful for my college radio station because it empowered me to have a voice and to be myself," adds Turnbull.

This year marks the 13th annual World College Radio Day and will unite college radio stations from over 50 countries to bring awareness to the work and value they bring to the broadcasting medium. There will also be a live 24-hour Global Marathon, hosted by Live365.com, that will involve college radio stations around the world, taking turns to broadcast special content. Past ambassadors include Julian Lennon, The Black Keys, Joan Jett, Wyclef Jean, and "Weird Al" Yankovic to name a few.
The mission of World College Radio Day is to harness the combined listenership of hundreds of thousands of college radio listeners throughout the world and celebrate the important contribution of college radio by uniting for one day. The College Radio Foundation, a 501(c)3 non-profit based in New Jersey, organizes the yearly event.

For more information about College Radio Day and the College Radio Foundation, please visit: www.collegeradio.org.

Contact information: Rob Quicke, [email protected]