By Dave Sarkies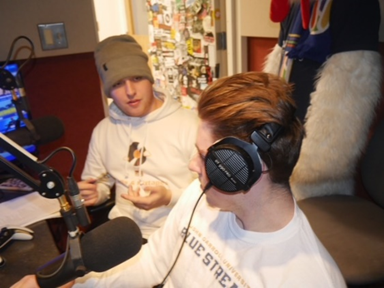 Two students at a Northeast Ohio college radio station have found their way into the Guinness Book of World Records following a recent broadcast. Zachary Sinutko and Collin Kennedy conducted a marathon interview – starting at 7 AM on February 5 and running to 8:35 AM the next morning – on WJCU 88.7 FM at John Carroll University in the Cleveland suburb of University Heights.
You read that right … 25 hours and 35 minutes. So why did these young broadcasters – hosts of 808s & Mixtapes – set out to achieve this accomplishment just months after their show's debut?
"The initial idea was just to market ourselves," Collin points out, "because people didn't know our show or what we were about. I felt this was something that could boost us and show how far we would go for the show to get our names out there."
808s & Mixtapes, which normally airs Tuesday nights from 10 to midnight, was initially developed by Zachary, and features interviews along with hip hop and R&B music.
"I was a DJ here at WJCU. I realized people who were listening were predominantly older, so I wondered how we could reach the younger generation. I figured younger people are into things such as sports and hip hop and R&B, so I came up with the idea and got the website and social media ready," he notes. The show didn't start until August, but it's been successful. "We've seen a great response and it's just been a blast. It's exciting to see what it's turned into," Zachary adds.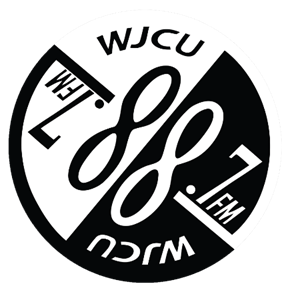 To go from just an idea for a radio show to a record-setting radio broadcast is quite a feat in a mere six months. But to break the record, the broadcast had to follow specific rules. Zachary explains: "Collin couldn't ask me any questions. It was one sided – just one interviewer and one interviewee – as stated in the guidelines from Guinness. Collin had never been interviewed before; up to this point he's only had one interview, and it was the longest interview ever."
Along with questions of their own, the two received questions numbering in the thousands from listeners to help them prepare for the interview.
But preparing for a marathon broadcast is one thing; doing it is another. Did they ever feel like they weren't going to make it to the finish line?
"4:09 in the morning was the point," says Zachary. "We looked at the clock, talked for what seemed like a while, looked at the clock again and it was still 4:09. We were really zoning out and getting to the point we didn't think we could do it, but we pushed through."
Collin jokes that the energy drinks listeners brought the studio helped. "We had a lot of caffeine, and a lot of support. The idea of us finishing was the main thing that was keeping us going."
It was a community effort with support from listeners and students showing up outside the studio window with signs – even the mayor of University Heights dropped by – but Zachary and Collin also tip their caps to college radio for the opportunity to reach such heights so early in their broadcast careers, including attention from outside the campus community since their record-breaking broadcast, and a few job offers. "If it wasn't for college radio, we definitely wouldn't be where we are now," Zachary points out.
"College radio gave us the platform to grow as much as we can," Collin adds, saying he believes the medium doesn't get the attention it deserves. "It's definitely overlooked."
We couldn't agree more.