November 30 is Giving Tuesday, and we invite you to again support the College Radio Foundation and its work to help keep college radio alive and kicking!
This year we have a very special opportunity. For a $25 donation, you will receive an Official Supporter Medal, with your name engraved on the back! The front of the medal will have the theme for this year's World College Radio Day event, In Tough Times, We Thrive. You can order more than one medal, but they will be shipped to a single address in the USA.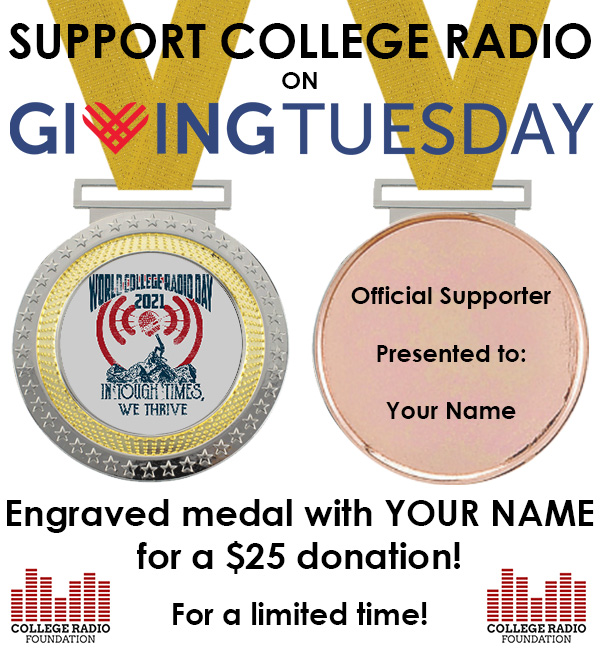 This year the theme was In Tough Times, We Thrive, considering the global efforts made by college radio stations around the world to find inventive ways to keep broadcasting and creating content despite the challenges of the pandemic. Now you can own a very special commemorative medal, that also shows your support for World College Radio Day. This opportunity will end on Sunday, December 5.
The College Radio Foundation is an all-volunteer 501(c)3 non-profit organization, based in New Jersey, which organizes the yearly WCRD event. For more information about College Radio Day and the College Radio Foundation, please visit: www.collegeradio.org
Thanks for your support, and please donate today!