Dear friends,
We are proud to announce that Vinylthon 2023 is coming on April 22 & 23! It's our first ever WEEKEND event! We hope you can join us for one or both days. Again, it's free for non-commercial radio stations to register!

If you participated last year, we are rolling over registrations for this year's event. If you don't want to participate again this year, please let us know and we'll update the participating stations page.

We are planning LOTS of special content and some nice surprises for you. If you can do 24-hours of vinyl-only broadcasting, you'll also earn a 2023 Golden Slipmat Award. We are working on another recognition for those stations that manage to do 48 hours! We will let you know about that!

The whole purpose of Vinylthon, beyond having fun playing records on the air, is to raise money for our brand new NEXT STEP: RADIO scholarships. We are identifying and then supporting the VERY best student radio talent out there that wants to work professionally in radio after graduation. We want to secure the future of the radio industry. So, we will be looking to receive donations to go directly into this new scholarship fund!
You can now also order an official T-shirt here (there are a variety of colors):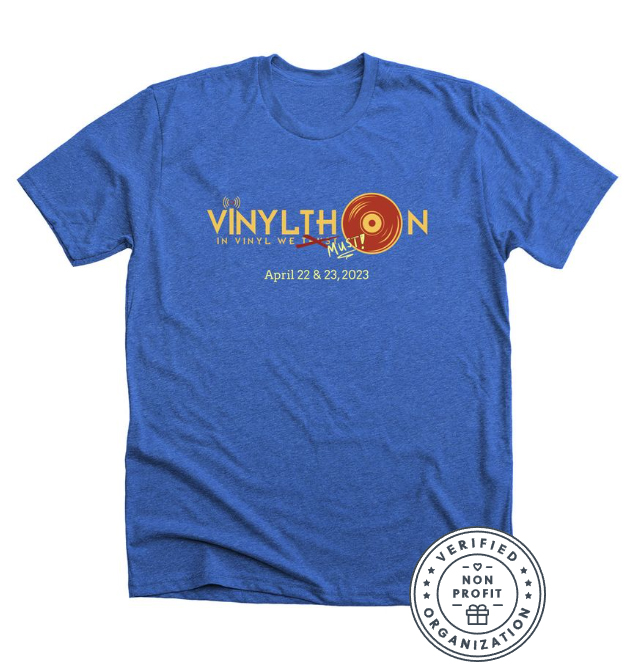 So, start planning now, and put the dates in your calendars! Vinylthon 2023 – In Vinyl We MUST!

Best wishes,
The Vinylthon Team