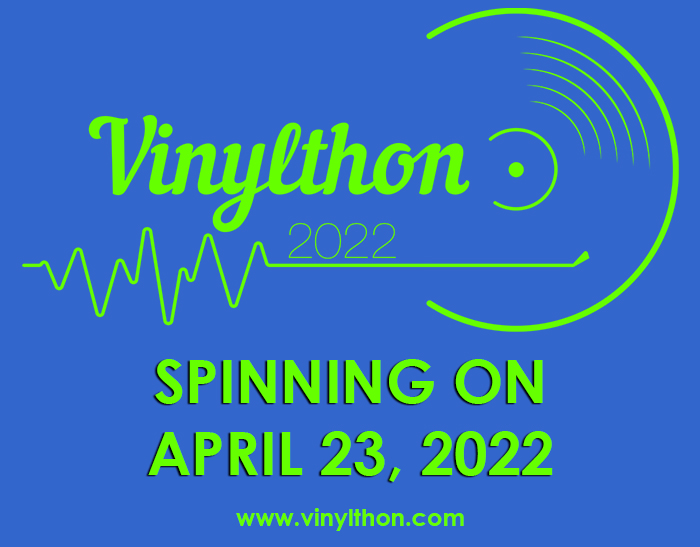 Across the USA and the world, radio stations will celebrate the unique format of vinyl records by going vinyl-only on the air for Vinylthon 2022, planned for Saturday, April 23. Radio stations can register for the event here.
Organized by the non-profit College Radio Foundation and open to all radio stations, commercial and non-commercial, Vinylthon is the radio industry's response to the remarkable vinyl renaissance that continues around the world. Last year over 150 radio stations participated.
As a charity event, proceeds raised will provide crucial Vinylthon Scholarships for students who are involved with radio at their college and want to work in the industry after graduation.
Vinylthon founder, Rob Quicke, says, "This event is a hugely fun day for both listeners and broadcasters alike. People are still very passionate about the magic and warmth of vinyl. Playing vinyl on the air is an amazing, hands-on experience for many of today's radio broadcasters, and a trip down memory lane for the listeners." Quicke is also Faculty Advisor of WPSC 88.7 FM at William Paterson University of New Jersey.
In the past Vinylthon has been supported by artists such as Andrew Farriss (INXS), Edie Brickell & The New Bohemians, Kate Rusby, Myles Kennedy (Alter Bridge, Myles Kennedy and the Conspirators), Ritchie Kotzen (Poison, Mr. Big, The Winery Dogs, Smith/Kotzen), and Mike Peters (The Alarm).
Vinylthon 2022 will be the seventh Vinylthon event, and it's free for non-commercial radio stations to register. There is a small fee for commercial radio stations to participate: "Commercial radio stations that participate are paying it forward to the next generation of professional broadcasters, who really need the financial support," says Quicke. Participating stations that play over 12 hours of vinyl-only on the day will also be presented with the Golden Slipmat Award to recognize their deep passion for vinyl, a pair of golden slipmats that they can use on their turntables or frame for the studio wall.