What an incredible day!
World College Radio Day 2019 will go into the books as a truly successful event/year. The final count was 514 college radio stations in 29 countries. This afternoon, our final registration came from Buenos Aires, Argentina!
We know from listening to the 24-hour Global Marathon that we also heard fantastic celebrations from college radio stations around the globe. From the students broadcasting about the democracy protests going on around them from their studio in Hong Kong; the cool vibe of the music that the French radio stations selected to play during their hour; the passion and energy of those broadcasting from Ecuador;  and the pure excitement from the students broadcasting from the University of Ghana proudly representing Africa, the day was an outpouring of student expression and love for the important medium of college radio.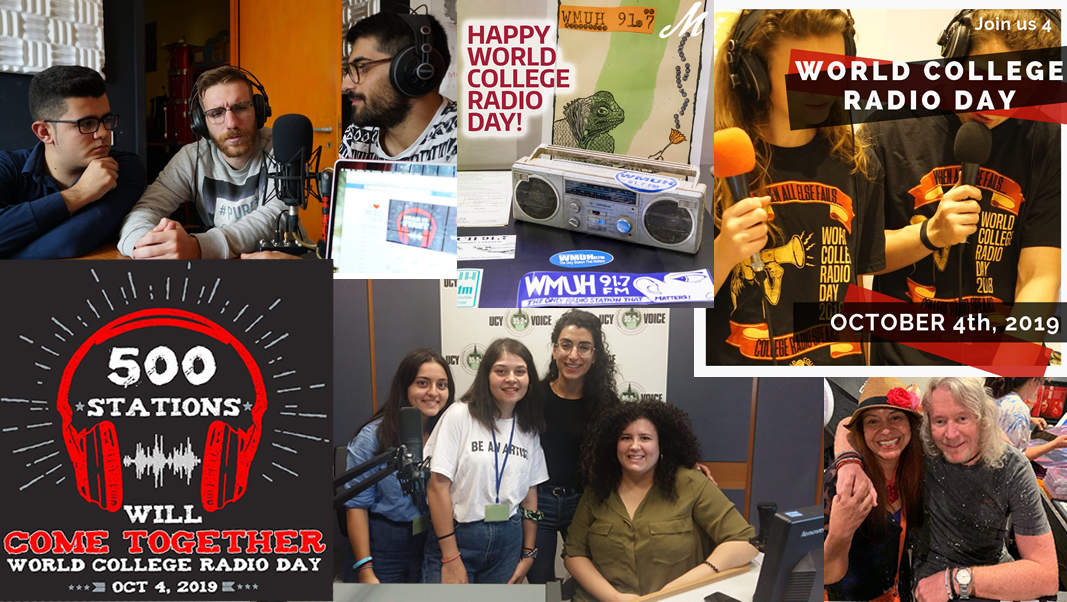 This was our 9th annual event, and the expectation is that we are going to have to figure out a way to make next year's 10th event even bigger. That will be hard to achieve!
The College Radio Foundation would like to thank all the participating college radio stations and the students who took part in today's event. We would like to also thank the countless hours, sweat and tears that the WCRD Cabinet and the CRD Task Force put into making the event a success. Many months of planning go into making this one day a success, but it's worth it to get some attention for college radio and to remind audiences that college radio still exists and is important!
Just a handful of selected highlights:
A three-way dodgeball tournament between New Jersey's WSOU (Seton Hall University), WMSC (Montclair State University) and WPSC (William Paterson University)!
Morningside College's Fusion 93 KMSC, set up a 12-hour broadcast on campus, doing live interviews, giveaways and playing music, all to get people interested in college radio.
WRST-FM at the University of Wisconsin used the occasion to debut a new program, First Friday Concert Series, featuring specially recorded live recordings of UWO jazz ensembles.
Radio BUX at Bucks County Community College, PA, used their newly installed mixer on College Radio Day, and went the full day with special programming and events on the air
That's just what happened in the USA! There were other events happening in 28 other countries.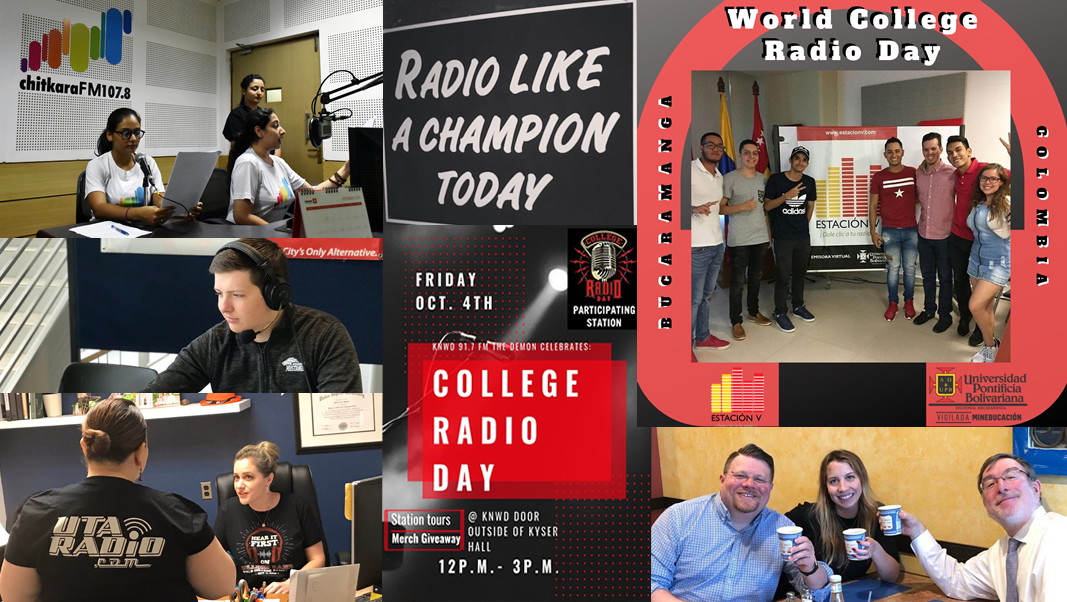 The Global Marathon was hosted by Radiophonica, based in Perugia, Italy. Their team stayed up over 30 hours to ensure that the marathon took place and that the live-stream never dropped and played content continuously. Congratulations and many thanks to the Radiophonica team for their outstanding efforts!
The annual World College Radio Day event is organized by a team of volunteers who run the non-profit College Radio Foundation. This small grassroots organization is an all-volunteer effort. Its mission is to promote college radio in all its forms. If you want to support their good work, you can become a Friend of College Radio!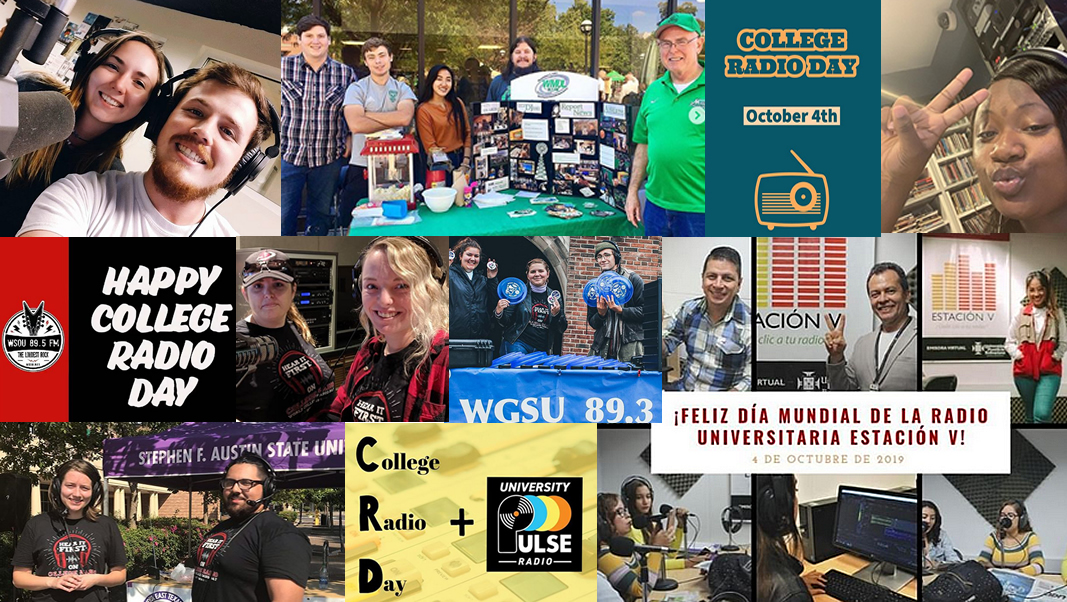 Until next year, we thank all the participating college radio stations, and everyone who tuned in!
Long Live College Radio!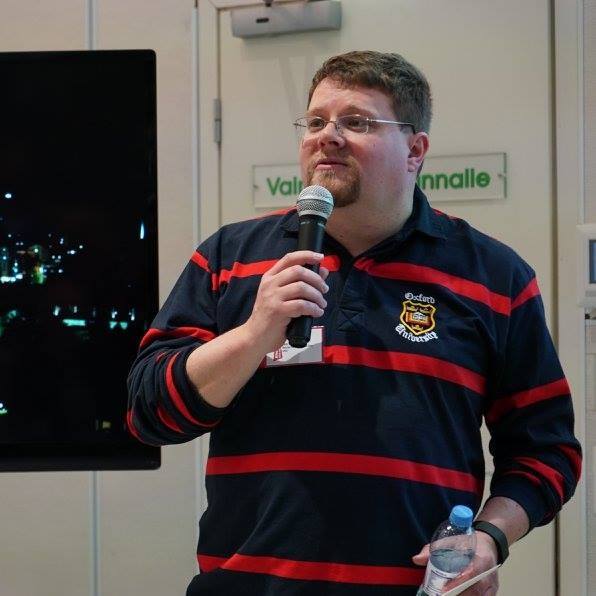 Rob Quicke
Founder, College Radio Day
[email protected]