The 5th annual College Radio Day is TODAY, Friday, October 2!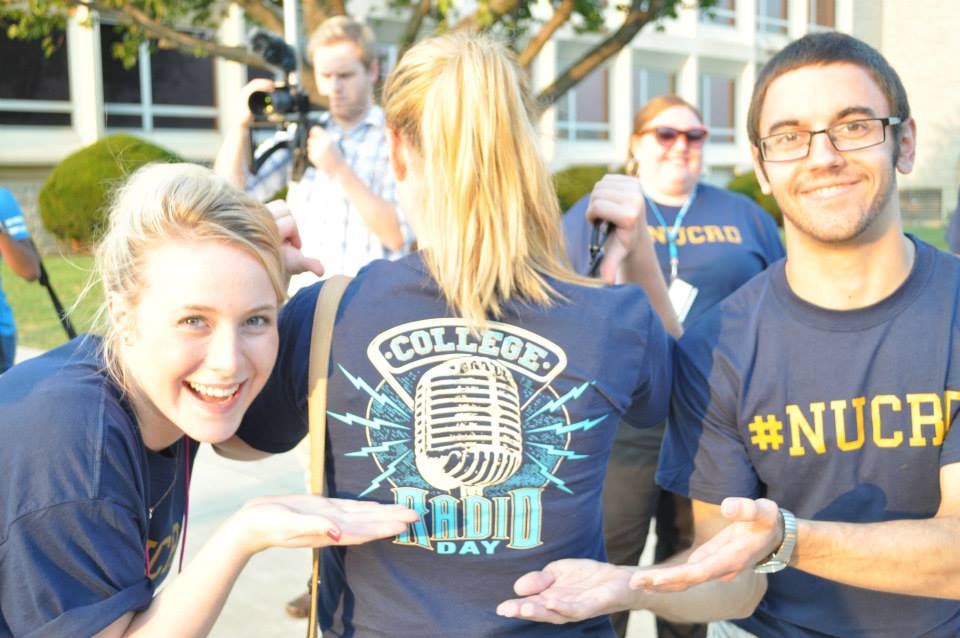 Today is the 5th annual College Radio Day – when 400 college radio stations come together for the day. College radio stations have planned special events across the entire country. Here are just a few of what's going on nationwide:
TEXAS: After several years after the original license was sold, Rice University's KTRU will return gloriously to the airwaves as student-run radio station, KBLT-LP, on a new frequency, 96.1 FM. This new station will also kick off the inaugural CRD 24-Hour College Radio Marathon at 12:00 midnight CST.
ILLINOIS: Also launching as an FM station at Monmouth College, WPFS 105.9, Monmouth College will host an on-air launch party from 10 a.m. to noon in the newly-remodeled studio on the third floor of Wallace Hall. Free and open to the public, the event will coincide with College Radio Day.
NEW JERSEY: 88.7 WRSU-FM at Rutgers University will have John Cooper's "Jazz From the Hub" from 7am to noon, featuring some Rutgers professors and former students who've made jazz recordings, as well as John's usual focus on local artists.
PENNSYLVANIA: WESS at East Stroudsburg University is throwing a huge celebration on their campus's main quad. They will have cotton candy, popcorn, a 50/50 raffle, and a ton of lawn games! On top of that, their DJs will be throwing on their best tunes all day. And, they have invited their favorite local bands to come and play on our stage. The event is from 11AM-5PM.
NEW YORK: WBCR at Brooklyn College Radio have programmed a full schedule of dynamic shows and events to take place throughout the day. They will also be celebrating WBCR's 11th anniversary where there will be giveaways, live performance by indie artists, food and drinks and more!
MICHIGAN: WXOU at Oakland University will program 24 hours of music by artists who got their starts in college radio. Artists like Beck, Nirvana, and so many more. In addition, WXOU will be doing a live broadcast from Oakland University's brand new clock tower.
CALIFORNIA: At Long Beach City College, in cooperation with LBCC's television, theater, and music departments, KCTY & KLBC will switch between one of their radio stations, and their television studio to showcase 6 special hours of free, live music from local artists. All of this will be simulcast from 9am – 3pm.
WEST VIRGINIA: WGLZ at West Liberty University are planning a day of "12 Concerts in 12 Hours". The concerts will feature musicians from the campus and community, following the performances the entertainers will be invited into the studio for an interview and to get entered for a chance to win a cash prize.
WASHINGTON: 88.1 KCWU The 'Burg at Central Washington University, is planning a glow parade through town, a celebratory College Radio Day concert and special programming throughout the day.
UTAH: Weber State University's radio station, KWCR, is sponsoring two events featuring live music. The celebration kicks off at 8 p.m. on Friday night at Grounds for Coffee on 3005 Harrison Blvd with an open mic night from 8 p.m. to 10 p.m. Then Saturday night, the celebrations continue with live musical performances by Josaleigh Pollett, Clint Stanger and the Honey Suns on the rooftop bar at Alleged on 25th street in Ogden. The event starts at 8:00 p.m. and ends at 11 p.m.
There are many more events happening across the country. Tune in to your local college and high school radio station to hear what they have planned!