You know how when a chicken's head is cut off it still runs around for a little while before succumbing to its ultimate demise? Elicits some gory imagery, doesn't it? Something befitting a punk rock album cover, perhaps. You might think that's where Mary Ellen Tomazic – or Scary Ellen, as fans and friends call her – came up with the name for her long-running punk and hardcore show on Cleveland State University's WCSB, Millions of Dead Chickenheads. In fact, the story is quite different.
"It came together from different angles," she explains. "My brother was in a band called Suspect Device which had a tune called "Kill Ugly Radio", and there was the band MDC (Millions of Dead Cops). My friend Maggie had the idea Kill Ugly Chickenheads for my show name, which evolved into Millions of Dead Chickenheads. People thought it was an MDC parody, but it was just friends fooling around with words as punk rockers were wont to do at the time."
Apparently, Maggie was rather prolific when it came to bestowing names on people and things; she also came up with the "Scary Ellen" moniker. "She had named another Mary Ellen that some years before and they both gave me their blessing to use it on air," Scary notes. "A lot of people still call me Scary, which I like!"
With such attention-grabbing names for show and host and a passion for punk rock, Scary was bound to be a hit with Cleveland's punk scene, which inspired her to host a punk and hardcore show on WCSB's airwaves. But it all started at another school.
"I was at Kent State from '76 to '80 when I started listening to punk and got the Sex Pistols album," Scary recalls. "I had a punk radio show called Pretty Vacant and my brother was in the Akron punk band Teacher's Pet. Then when I went to law school at CSU, I hung out with people who were into Misfits, GBH, Discharge, Angry Samoans, Dead Kennedys, the Dickies, and local bands like The Dark, ODFX, and the Guns."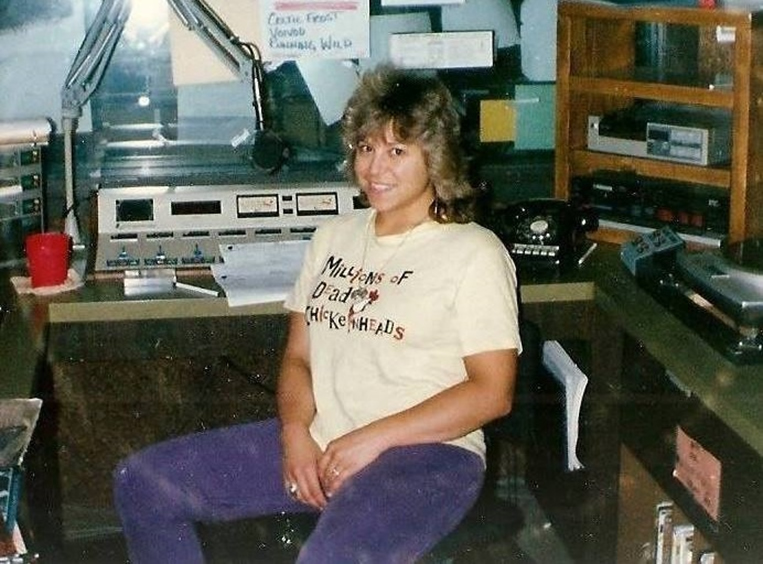 She joined WCSB, and while the station already played a lot of punk, her friends' musical preferences influenced her playlist, and MDC stood out by delving deep into hardcore. "I liked the increased speed and intensity of hardcore punk. We were getting records from punk labels like the worldwide hardcore compilations from Maximumrocknroll, Welcome to 1984, which was my intro to many great bands, and the Punk and Disorderly compilation. I learned almost all my hardcore from WCSB," she notes.
Adding Cleveland bands like Agitated, the Pagans, Punching Moses, and others to the playlist, Scary's reputation for having her finger on the pulse of the local punk scene grew – as did the show's popularity – setting her up for a long stay on the air.
While punk was certainly the main thing during the MDC's original run from 1983-91, the playlist was influenced further by WCSB DJ Joe Mack, who played early thrash metal bands like Venom, Metallica, Exodus, and Slayer, so the show turned more metal for a time. Scary says the combination of punk and thrash led to fans calling her different names. "A weird thing happened where the punks called me 'Scary Ellen' and the metalheads called me 'Scary Mary', which continues to this day."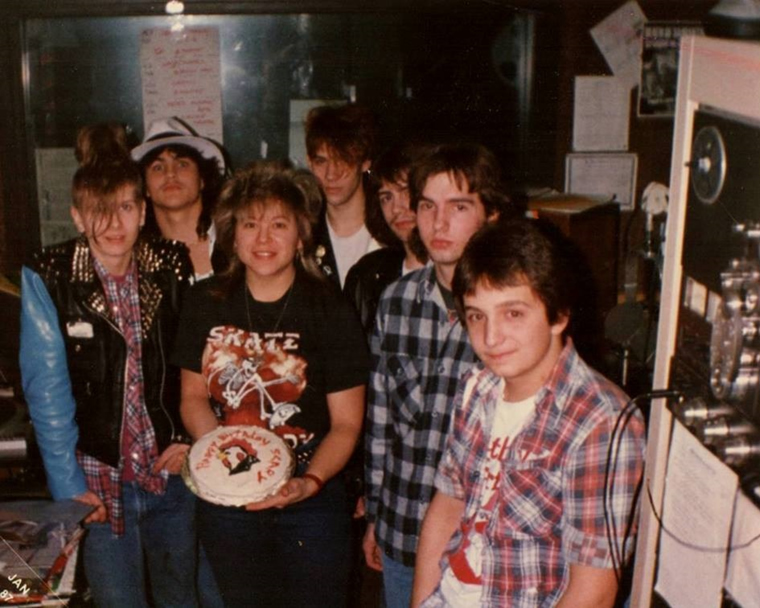 After spinning punk, hardcore, and thrash for eight years, Mary Ellen hung up the microphone in 1991, and other than a couple reunions, didn't return to the airwaves for nearly 25 years. After so many years away from college radio, what made her bring back the show?
"I was recruited back to do a show by Bob Hisnay, who also came back to WCSB after 20+ years, and Mike Hughes, who does a metal show and listened to MDC. Over the years talking to people at shows, I found a lot of people in the bands I'd see used to listen. A lot of guys – including my husband – told me they'd listen on their way home from shows or staying up all night," Scary explains. "So, I decided to come back. I pitched a show that would feature hardcore punk from the original show plus some new and local material. The current run has been since May 2015, so four years and counting."
Despite the long gap, a lot of fans who listened to the original show are current listeners as well. Scary attributes the fan loyalty to giving the listeners what they want. "My philosophy is, being on college radio is about the listeners, and the best way to be remembered after several decades is to show up every week and do the show. The cool thing now is I have listeners around the world. Some are original listeners who moved away."
"I have regular listeners in California, Oregon, New York, Indiana, Michigan, and across Ohio," Scary points out. "I have a listener in Sao Tome and Principe, an island off the coast of Gabon, Africa who works for Voice of America and was involved in the Akron punk scene in the '70s. There's a guy from the Cleveland area in South Korea. I've had listeners from Germany, Russia, China, Switzerland, Japan, and Jordan. I just got a new listener in Nei Mongol, China, a different place from another regular China listener. One time a friend tuned in from the back of a rickshaw in Thailand!"
One international listener goes back to before the days of streaming audio, from across the waters of Lake Erie. "The guy who archives my show lived in London, Ontario as a teen. He discovered WCSB one summer night in 1988 and heard my show. It opened up a whole world of music to him and he recorded it and took the cassette to parties! It really blew my mind," she adds. That same guy has since parlayed his interest in radio into a career and is a broadcast engineer in Vancouver.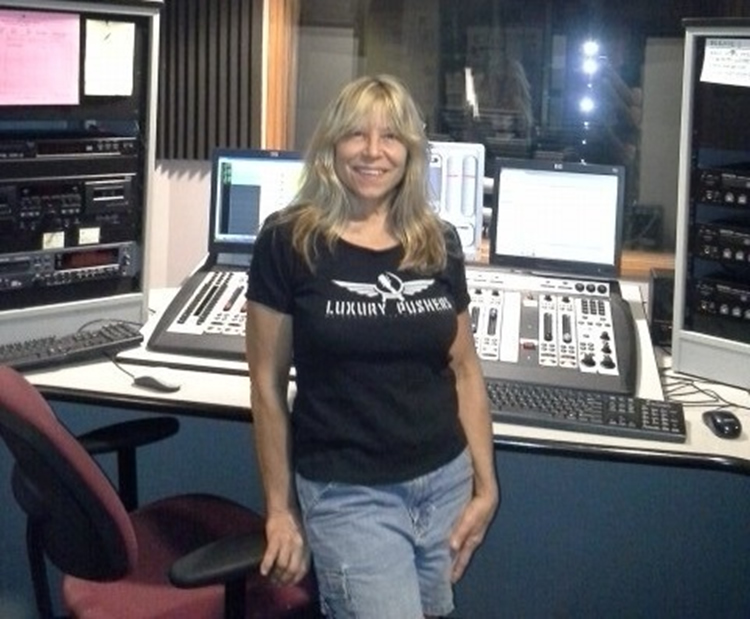 Scary says the most gratifying thing is hearing listeners tell her how much they enjoy it – especially the ones who listened back then and listen now. "I love when people get into a tune I'm playing and call or ask about it on Facebook," she testifies. She also enjoys setting up the show for a certain flow. "I love putting a show together where the songs fit and move from tempo to tempo and different genres and moods. Good segues, no dead air, and songs I love so I can crank them up on the main air speakers!"
Though it's not a frequent occurrence, Scary has occasionally had guests on the show – most notably her favorite band. "I fell in love with the sound and look of GBH. I became friends with them in '83 and still see them when they come through Cleveland. They've been putting me on the guest list since then!" There have been other perks through the years as well, like getting releases from bands overseas and having them thank her on their records!
Beyond the relationships with WCSB colleagues, listeners, punk fans, and bands, Mary Ellen's years on air and in the local punk scene led to one more significant relationship. "The best thing that's come out of doing the show is meeting my husband, Tom Dark. In 1983 I played his Cleveland hardcore punk compilation The New Hope, then I met up with him again in 2005 and we've been together ever since!"
Tom is active in the local punk scene as well, and he's helped bolster the MDC playlist. But he doesn't clamor for airplay. "Tom is in the band Black Static Eye – previously he was in the Dark, Knifedance, Stepsister, and Dead Federation – but he has never tried to get airplay on the show," Scary acknowledges. "It's all me when I play his stuff because I like it and it fits."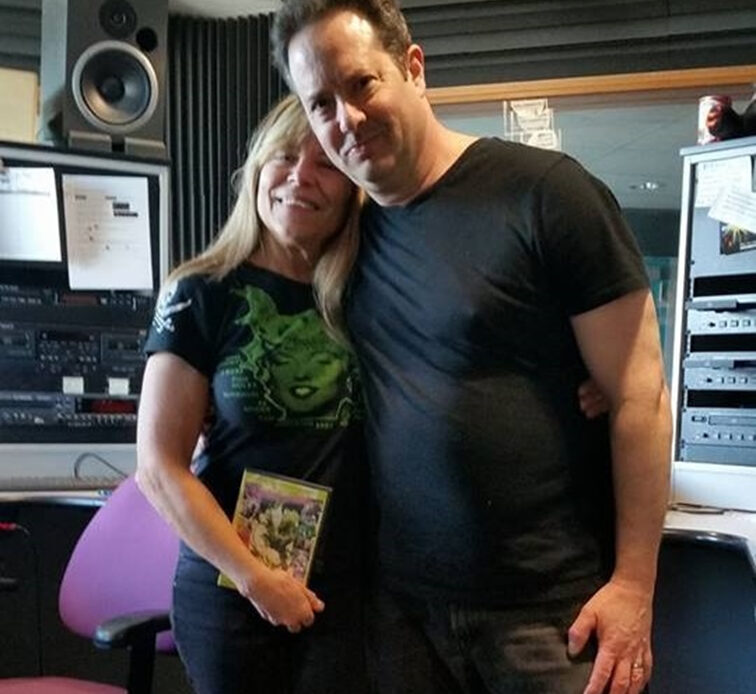 Though the original show debuted over 35 years ago, listening to Millions of Dead Chickenheads today, Scary Ellen's passion for punk still comes through. Her knowledge of the genre is unsurpassed, and her enthusiasm infectious. You might say you won't find a more hardcore supporter of the local punk scene. These days you can tune in for her two-hour punk and hardcore barrage Thursday nights from 11pm to 1am – check it out at 89.3 in greater Cleveland or catch the live stream at wcsb.org/listen-online. You can also connect with Mary Ellen on her professional website on intellectual property law.
And stick around for more – it's just one of many great shows on WCSB, featuring several longtime staff members and the resurgence of vinyl has helped attract more student programmers. "Listeners are very loyal," she boasts of WCSB's local audience. "They show up to donate to our Radiothon every year. The greatest is when someone hears my voice and says, 'Are you Scary Ellen?' I love turning people on to tunes I like and that's why college radio is so satisfying."
By Dave Sarkies