By Rob Quicke
We have reached a milestone for the College Radio Foundation. We have now surpassed $50,000 raised since being officially incorporated as an operational non-profit in February 2014!
I know that $50,000 seems like a very small amount of money in the great scheme of things, but you have to remember what this organization is, and who is dedicating their time to keep this idea and mission alive.
We are all volunteers. No one is on salary at the College Radio Foundation. We don't even charge membership dues to college radio stations to participate in College Radio Day and our Vinylthon event. Our goal from day one has always been to give away our sponsorship money to college radio stations in the form of grants. Our mission is to help keep college radio alive and kicking, and to ensure its survival for future generations. That's why those of us involved with the foundation give it our all, so that we can help those college radio stations that genuinely need it.
We have never had the luxury of being awarded grants or large donations. Our largest single donation has been $500. It's taken persistence, sweat, and sheer hard work to get to that $50,000. Personally, I have knocked on doors, made phone calls, sent countless emails to raise money for our station grants, and even hit up friends and family! But we have had real success on behalf of college radio. Over the years, we've gone to places such as the White House, the FCC Headquarters, and even the Copyright Office! All in the name of promoting the important medium of college radio! We've enjoyed the support of Coldplay, Moby, Dave Mustaine, Sean Lennon, The Lumineers, Joan Jett and many, many more! College radio is still beloved by many.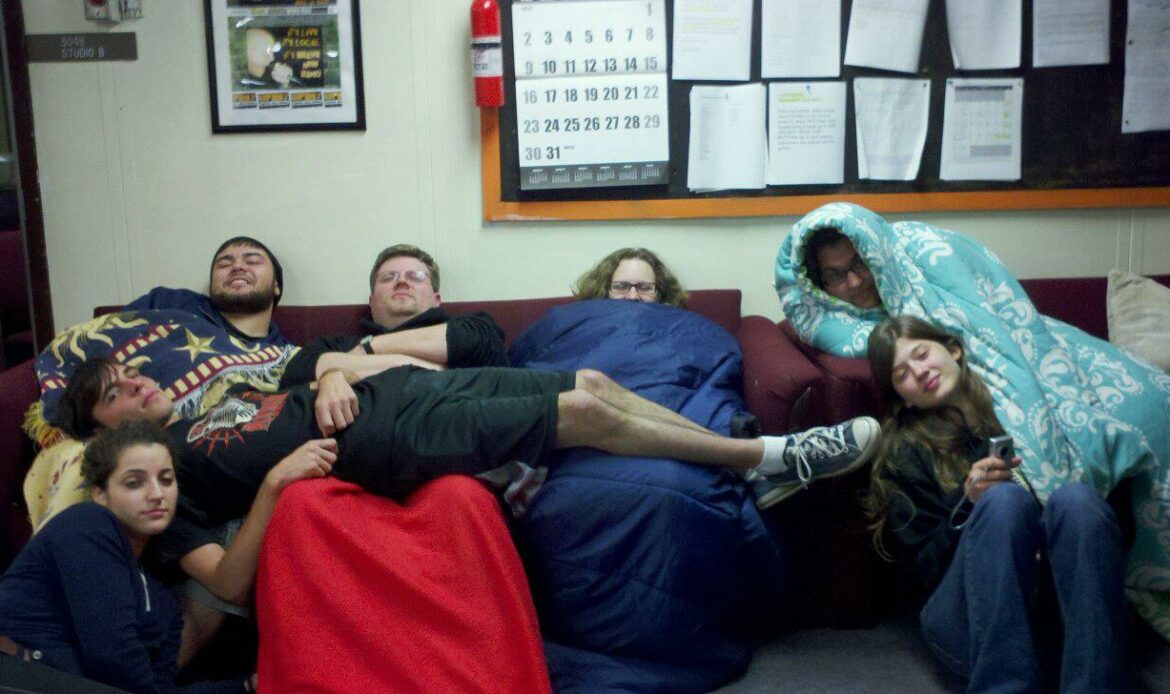 As we enter 2020, it will be our 10th annual College Radio Day event in October. This has been an extraordinary labor of love for a small group of volunteers who, for a decade now, have given countless hours and their hearts to the belief that college radio is still vitally important. I hope that anyone who ever had any questions about our motives or our goals, will be convinced by now that we are honorable in our intentions, in our work and in our commitments. I sincerely believe that we are the good guys. I am deeply proud of who we are and what we stand for.
However, I think we sometimes appear more successful than we really are. After all, in just our first couple of years we were featured in the Washington Post, USA Today, TIME and the New York Times for example. That's great press, but the reality is that we work on the College Radio Foundation in whatever spare time we have after our jobs, friends and family have with us first. Genuine passion combined with sheer ingenuity has meant we have sometimes hit well above our weight as an organization, but that's not a bad thing. It's been good for all of college radio. We are all in this together.
I also believe we are doing work that is worthy of more support than it currently gets. I think that if you are reading this and you love college radio in any shape or form, I urge you to support our work. For just $5 per month you can become a Friend of College Radio. If we can get 1,000 people to join us, we can give even more money to help support college radio stations and the people that operate them. Join us and together we can make a huge difference!
My sincere thanks go to everyone who has been involved with, and supported, the College Radio Foundation, and to all the college radio stations that have participated in our events. Here's to the next decade!
Long Live College Radio!
Dr. Rob Quicke
Founder, College Radio Day
The College Radio Foundation
[email protected]